Pharmaceutical Sales Forecast & Project Valuation
Our clients are industry leaders who would like to make well-informed decisions about entering markets.
We help clients understand the Japanese market, recognize threats and opportunities and provide a clear idea of the value of their innovation in Japan.
Forecasting models
Using various data sources including real-world data and epidemiology, we develop solid algorithms of both patient-based and demand-based sales forecasts of new & existing drugs.
Forecasting methodologies may include cutting-edge technologies such as:
Time series analysis
Benchmarking
Market share allocation
Patient-based vs demand-based forecasting
Population demographics
Probability analysis
Market diffusion curves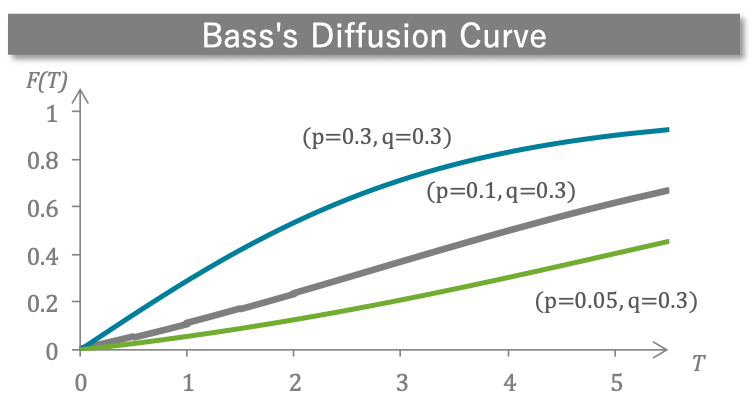 P&L assumptions
DCF is still the gold standard of project valuation in the pharma industry. We provide cost assumptions to assess the true value of the product in Japan.
Services include calculation of risk-adjusted NPV based on probability of success models.
Sales force efficiency analysis will use sales forecasts based on market coverage of a given sales force size and compare it with SG&A assumptions, particularly labor cost. Projecting optimal sales force size for a project/product allows clients to understand, for example, the commercial horsepower that potential partners must have in Japan.
Commercial model of Product X

We help non-Japanese pharma/biotech companies
understand and expand into the Japanese market.
Primary market research
International market research is always a challenge.
Our researchers carry out in-depth interviews directly with key opinion leaders of each therapeutic area, managing cultural differences in interpretation so that the right questions are asked and questions & answers are interpreted as intended. English reports are delivered that are detailed and precise.
Quantitative market research is all about developing the questionnaire in the right way and delivering it to the right respondent.
We team up with vendors who have the right access to a panel of physicians in various therapeutic areas.
Competitive landscape
We map out current and potential threats/opportunities in each TA market through various research modalities and quantify them to show how they will reflect on market share assumptions.
Pricing Assumptions
Expertise in pricing is the crown jewel of our contribution to our clients, provided by the best talents in the industry.
We closely watch pricing trends and continuously follow up with government officials and thought leadership in order to give clients the most up-to-date pricing assumptions.
Reimbursement and drug utilization
Visible and invisible rules exist in the Japanese market in order to contain healthcare spending.
These constraints will be important especially for products at a premium price with a smaller patient population, e.g., oncology drugs, drugs for orphan diseases, or drugs with innovative modalities.
We gauge the effect of these rules using control measures and provide quantitative sensitivity models.
We also talk to KOLs and relevant officials in order to understand rule trends. These insights help our clients develop target product profiles of new drugs and build commercial-driven clinical development strategies.
Biosimilar market analysis
The first biosimilars were launched in Japan in the last decade and more have come to market in recent years.
Not all biosimilars are successful. The e-Projection team has been observing and analyzing the market of biosimilars since its inception and has substantial knowledge regarding the features that are essential in order to champion the Japanese marketplace.
Biosimilars are sensitive to policy-making, particularly to healthcare cost containment measures.
We directly communicate with government officials and decision makers about upcoming trends of relevant policies.
We also carry out quantitative PEST analysis in order for clients to understand the profitability of their biosimilar products based on multiple environmental scenarios.
We help non-Japanese pharma/biotech companies
understand and expand into the Japanese market.