2023/06/16 update
e-Projection CEO gave a lecture at USC's Division of Healthcare and Biopharmaceutical Business
Being invited as a guest lecturer at the Division of Healthcare and Biopharmaceutical Business of  the
University of Southern California, was an incredible honor. Stepping into the lecture hall, Tosh was filled with excitement to see the engagement of students increasing after COVID-19 pandemic!. The topic of his talk was "Japan Health System," and he couldn't wait to share my knowledge and experiences with the eager students.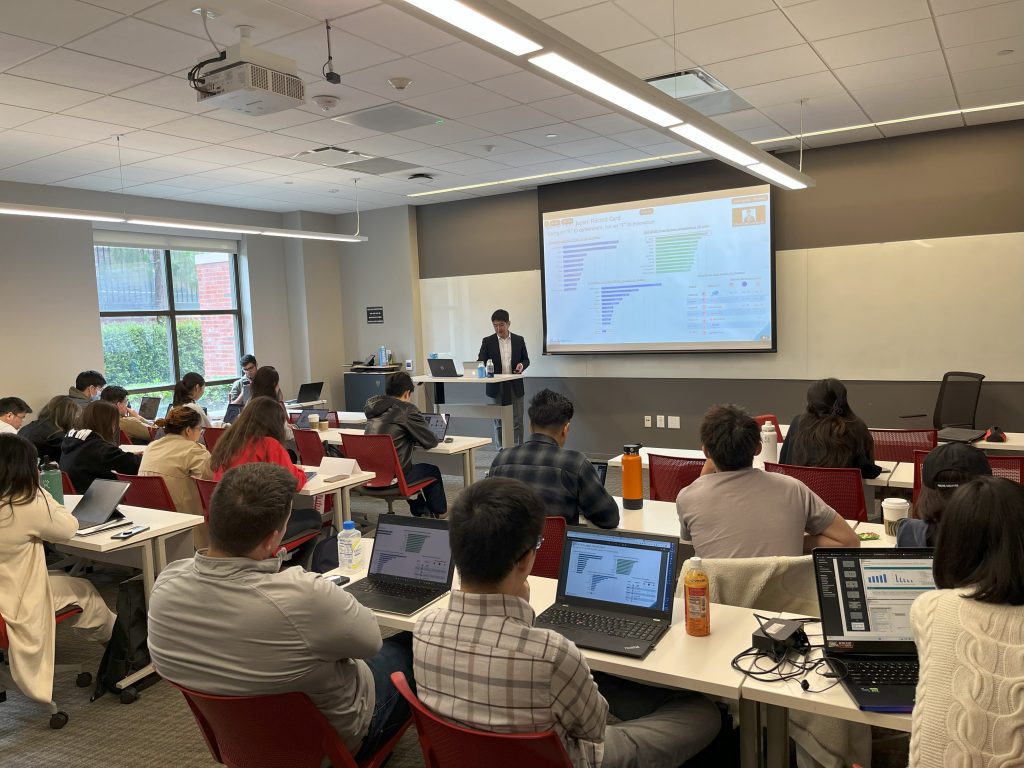 First of all, e-Projection would like to express our gratitude to Dr. Ken Wong, who extended the invitation to us. His belief in our expertise allowed us to talk to these bright minds, and for that, we are truly thankful.
During the lecture, Tosh delved into the mechanism of the Japanese healthcare system and Japan specific issues regarding healthcare system and pharmaceutical market access. Understanding these potential pitfalls can stimulate the industry, leading to expansion of business opportunity in the third largest pharmaceutical market in the world.
As Tosh concluded the lecture, he couldn't help but feel a sense of fulfillment. The opportunity to inspire and empower minds to lead the pharmaceutical industry was a privilege. Tosh left the University of Southern California with a renewed hope for the future of this ever-evolving industry.